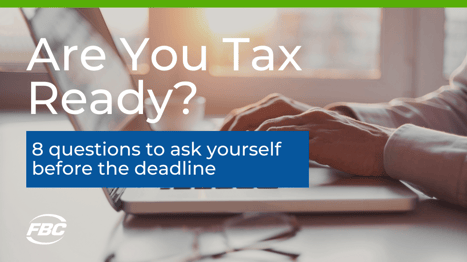 Our webinar explores a number of questions you should be asking yourself before the tax deadline to help bring peace of mind and advantageously position your business for the tax year. Some of the questions we explore include:
What are the important deadlines?
What are some deductions I should consider?
Am I at risk of an audit?
Should I pay myself in salary or dividends?
And more!
Register to watch this webinar on-demand